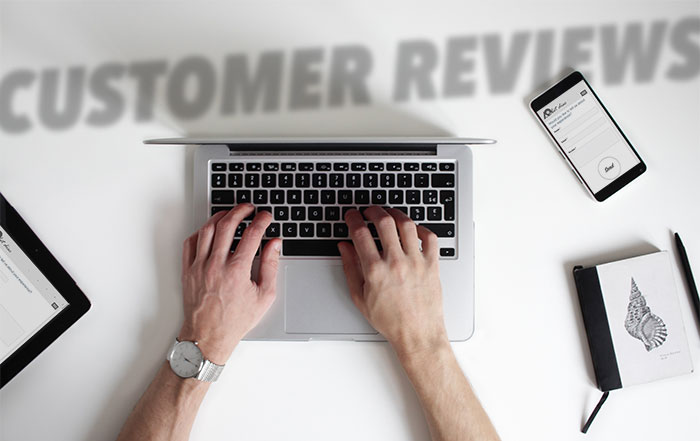 You Inspire Us!
At Abet Disc, listening to our Clients inspires us and helps us serve you better.
Reviews!
Click thumnail to view the post with full size image.
I ordered customized shirts few times, and it's been an absolute pleasure working with Aeron, and the entire team! Everyone is very friendly, helpful, and professional. I appreciate their response time, and the outcome of my orders. Steve Melkon, JMI Construction Engineering
"Hi there, I just received the master disc. Everything sounds great. So big and clean sounding. Thank you for all of your hard work on this." — Frankie + Rufus
"Hey guys, just wanted to thank you, Hawaiian Treasure sounds beautifully warm and full. The edges blend perfectly, Amazing job!!! I'm extremely pleased with the quality of your work. I received samples from 3 different mastering engineers, and yours is simply the best, and your prices are unbelievable! I love your customer service skills and quick responses thanks again, it's a blessing to have a dedicated professionals to work with. -CM"
Once again, Abet delivered excellent product on time and at an affordable rate. Their customer service responds to email almost immediately and is eager to help. They did not seem to mind any of my special requests on the order, including special shipping instructions. -Michelle Roche
"The disks arrived today – thank you for the very prompt, accurate and easy service!" — Julie
"I just received the box of cd's .. Perfect ! Thank you so much. Looks so much better than what I had.." –Devi
"I have just receive all the packages!! I really gratefull with your attention and the great job!! I'll be in contact with you for other production Thank you a lot and success in all your business —Julio Chamorro"
"I'm extremely pleased with how everything turned out. My queries were returned in a timely fashion and the whole process was very professional and step by step. Thank you for helping me realize my debut album." –Gothik Serpent
"I want to thank Abet Disc team! You really do a great work! You do your work fast, scrupulously and qualitatively, It's so comfortable and pleasant to work with you!" —Tatyana
"You guys finished the order early, and shipped them right away, so we got them in time for Miro's album release concerts. Thank you. The albums look great and sound great. thanks, John"
"I just wanted to drop a note of thanks to all of you. It is rare to find a company that responds right away, that knows what they are doing, that provides outstanding support and can follow directions. This project was a nightmare for me and you guys kept up with all of the changes, you advised me and got me through. Thank you so much for doing such a wonderful job! The product looks absolutely amazing and everything is where it should be!! Thanks! —Cooking Hawaiian Style"
"We liked that our order was fulfilled really fast and delivered on time. Also, customer service was great… The price was good… The print on the banners was good." — Fun Toys
After using a "major" replicating firm on my previous two projects I decided to try someone different. My producer recommended Abet. I am glad he did. Abet is truly professional, reliable and affordable. I'm looking forward to working with them again in the future. Thanks to everyone at Abet. It was a great pleasure having you complete my project. — Robert Matter
Abet disc is great!!! It was a great experience, the CD´s came in perfect, communications were flawless, support was excellent. I would recommend ABET DISC !! –Out-Reazon
"Abet Disc is my go to replication company. We keep coming back. I can always count on them for great work, professionalism and dependability! Thanks again for an excellent job!" ––Arif
"I have worked with Abet Disc several times and it's always a great experience. The quality of work and customer service have been perfect. Thank you guys for taking care of us!" ––David Longoria
"This was my first time using Abet Disc. Thank you for great customer service, quality, reasonable prices, and
turnaround time. I will definitely use your professional services again." ––Kindra
"I am glad I discovered Abet Disc, order was delivered on time even under rush circumstances. The product was as described and meet my expectations. Customer service was great and Aeron was very patient with all my last minute changes and needs." ––Michelle
Abet was quick, helpful, responsive, inexpensive, and friendly. I'm very thankful to have found their services. ––Kevin
"Abet discs came through perfectly. There's a great team of workers with Aaron and his team and you can count on exactly what they say! on time perfectly delivered great product. Thanks again for all you do." –Eli
"The product was as described and it met my expectations. I was very impressed with your customer service. After a couple of emails and some graphic changes, you did deliver the CDs on time. I truly appreciate you all going above and beyond to help me meet my deadline." —Eric
"These look amazing! Thanks for all of your hard work! I look forward to working with you on future orders. ––MaryAnn"
"Thanks, got the CD's on Thursday just in time. They look great as usual. Everyone was super stoked." ––Matt
My client is thrilled with the finished DVDs. His content can compete with the networks efforts and hopefully will secure him an EMMY nomination. Thanks ABET DISC. ––Dave Manship, EditPlus
"Quick, easy, hassle-free; and affordable! I'm HAPPY. Thanks Abet Disc!" ––Dan
"By the way you guys did a great job, I never once had any complaints about a DVD not playing!" ––Jeff

"Thank you! I really appreciate the quick turnaround and responsiveness throughout the whole process. Looking forward to doing business again. Cheers, josh"
We have been using ABET for years now, and they have continuously provided top of the line products and incredible customer service. They really go above and beyond, and work tirelessly to make sure we get what we need when we need it. THANK YOU!!
"Received DVD yesterday. It looks fantastic! Thank you so much for your diligent service". ––Myoren
"The discs were received just as we envisioned them. ABET was very attentive in e-mails regarding any questions or concerns we had. Thank you, ABET. We hope to do business again, soon." ––Surefire Loss
"Got the CD's. Great work. I can always count on Abet for excellent work!" ––Dan Sistos
"Thank you Abet Disc for total professionalism all the way around. The CDs sound just the way the Master I sent you sounded and the artwork looks great! Yet, I must take my hat off to Aeron Nersoya for tremendous over and above the call of duty Customer Service and Support. He answered every question I had either by phone or via email and when I goofed, he still was able to make things happen. Thank you for your patience, enthusiasm & can-do attitude Aeron. You and Abet Disc ROCK!!! Truly grateful. Blessings always, Rod"
"This is my second time using abet disc and it reminded me why I came back for their services. Quick, friendly, and VERY helpful are the first three things I think of when describing abet disc and their services. The final product, and, turn out great and delivered in the time I needed. Thank you for your work and I'll see you again when I need my next product!!" ––Matt Marriott
"Dear team of Abet Disc! Happy New Year!!!!!!! And thank you for your great work!!!!!! You are the best in your sphere!!!!!!" –– Tatyana
"I received my cd's on Tuesday and they look and sound great! Thank you so much for your customer service, quality & reasonable prices for duplication/replication. I will definitely be using your company again to press up my cd's. All the best, ––LeNora Jaye"
"I just got my pack of 500. Once I saw the package I loved how real my DVD became. Such a professional look. I watched the dvd nervously but once I got through I saw no errors and I have a very nice product. Thank you so much. I will be coming back for more of the same product. ––David Sorensen"
"When we realized Kareen King's 'Find Me' CDs wouldn't arrive in time for an important conference, we nearly panicked, but you went out of your way to overnight us enough copies for the event – THANK YOU! The discs look and sound great, and the eco-wallet packaging is lightweight and compact, perfect for air travel. Kareen is thrilled!"
"Thank you very much for the fast turnaround time!!!! Your company is the best!!! Thanks!" ––Andrew
"I really enjoyed working with your company. I never needed this type of service: creating a slideshow, and duplicating discs for a client, but I would definitely use your company again. Aeron was very helpful, and also very available to answer questions, and give me updates. That is one of the most important things for me. And the project turned out perfect, and on time! Thank you again!" – Graphic Control Associates – Rich Amsterdam
"I picked up my order today. Terrific value, great product, and on schedule! I'm glad I trusted ABET. Just wanted to say thanks for always being there when I called. I will work with you again." ––Thomas Smith
"I just want to throw out a big thank you for getting the order ready, and shipped in time for our release party! The albums turned out awesome and it's just how we pictured it. We will absolutely return for future orders as well!" ––Martin
"Just to let you know everything arrived safe and sound this morning, all looks great. Thanks again." ––David
"Thanks for the good job replicating my CD. It was done much to my satisfaction. All the best, Jazz-elle"
"Hello- I received a box of my CD's on Saturday. They look great. You did a great job. Tony Fate."
"After my CDs arrived last week I got so busy with CD release shows and mailing copies to people who had pre-ordered them, I forgot to write you guys to say thank you. I am totally pleased with my CD order from Abet Disc – the packaging looks great, discs look and sound pro, delivery was fast and efficient, the artists (folk duo "37 Years") are thrilled! Thank you so much! – Kyle Knapp, Sod House Records."
"This new CD is number 7, I guess number seven is my lucky number, because it turned out to be the best. So take my advice, don't take a chance, Abet Disc will make you dance. Ronaldo"
"The quality of work, the rapid turnaround and the price were great. My only complaint was that I had a hard time locating your pick up store– I drove round and round looking for it. Chris"
"I enjoyed the fact I could call Aeron with any question I had. My order of 1000 DVD's was done on time, looked great, and as I imagined it would look. It was nice I could pick them in person. I look forward to getting another order from Abet when I need it. Thanks, Bill Elder"
"I ordered the 2×4 stickers. The images were sharp and the colors bright. Great quality. Jeremy"
"Abet did a great job doing the replication for my debut CD All Of My Life. The quality was outstanding and I have since recomended them to all clients of my production company.Thomas Hornig – Tomcat on the Prowl Productions"
"Responsive to customer needs. A quick turnaround 🙂 This company knows how to hustle – Tom – Radar vs Wolf"
"Thank you, excellent customer service! I was nervous the sweatshirts wouldn't come in on time but they were early. Additionally, the order placing process was very easy and I received e-mail proof of the design before printing." –Steve Melkon, JMI Construction Engineering
"Thank you again for another set of high quality business cards. We receive a lot of complements on these cards I continue to be very impressed by both the customer care and quality of printing from Abet. We receive a lot of complements on the business cards Abet printed for AidJoy. The custom cut, heavy card stock business cards from Abet are absolutely beautiful! All my best, Jonathan Shanin Founder AidJoy.org"
"Aeron- Thanks for doing such a great job, and getting it back to us so quickly! cheers- Pi"
"It was a pleasure to work with Abet Disc for our DVD duplication needs. We had a small run, but were treated like a "big" customer. The Abet Disc website was extremely easy to use and with little effort our supply of live concert DVDs were on my desk in short order. I feel like I've found a new partner for my promotional activities. — Nancy Meyer – Personal Manager for Ernie Watts Bates Meyer, Inc."
"The T-shirt's you did for me Look so Awesome!!! Thank you, Eileen Care"
"We have been a customer of Abet Disc for many years and they have never disappointed us. Their service and timeliness are both impeccable. They are very flexible and always work within our deadlines. I would recommend abet disc to anyone" – GTCbio
"Hey Aeron, CDs look great!! Big Thanks for all your help." -Eileen Carey
"I wanted to say how grateful I am to Aeron at ABET DISC for pretty much creating a mini miracle. They not only had my Cd's ready in 3 days but they also re-designed my CD layout. I am proud to recommend ABET DISC for all the services needed in the entertainment business today!! -Karina Nuvo"
"Hi Aeron, The shipment of 10 boxes arrived today and the boxes show no signs of damage. The DVDs are beautiful and the inserts look great! Everything is perfect! We thank you for your interest in our project and making sure all of the details were covered. Again, you have our loyalty with your business and we look forward to a long and prosperous relationship. Thanks, Sherry"
"Hey aeron, just got the cds this morning and they look SO GOOD! thanks so much for all your help and patience with me. I really appreciate the extra time you gave. Thanks again, Phil"
"Abet Disc gave me a good price and were very cool to me when manufacturing my album "Singer, Sailor, Soldier, Spirit: Translations of Vladimir Vysotsky." Many kudos to them! Vadim Astrakhan."
"From start to finish, Aeron at Abet Disc did an incredible, professional job in pressing my Music For Moms CDs! I was happy with the whole experience, and Aeron went out of his way to expedite the process and make sure everything was perfect. The CDs look fantastic!" — Debra Davis
"Abet Disc is cool and Aeron is a lifesaver. I had to deal with a lot of last minute snafus that Aeron at Abet Disc was very helpful with, and despite all of the challenges, I got a beautiful looking CD on time. When it comes to deadlines and delivering a great looking product on schedule, Abet Disc is the answer." — Mary Beth Abella
"Abet Disc is second to none in quality and service. I'll never go anywhere else!" — Scott Morris
"Aeron at Abet Disc treated me very well. I received my product in a quick manner and had it hand-delivered to my door, which was not expected. Thanks Aeron!" — Evan Hirschelman
"We've been ordering replication and CD label printing from Abet Disc for the past couple of years. We are a small sized company, and quick turnarounds are imperative to our livelihood. We have been impressed with the quality of workmanship and quick turnarounds we have received. What's more, the pricing has been a godsend! Thanks Abet Disc!" Robert Wilde President Interlex, Inc.
"The service that I receive from Abet Disc is by far the best! My sales representative at Abet Disc, always answers directly and has the answers I need. I've used other Disc Manufacturers, done the research, and am confident that the quality of product, level of service, and competitive price that I get from Abet Disc just can't be beat. I would highly recommend Abet Disc to anyone…except maybe my competi
tors." — David J. Revere, President, RV Dealer Media Company
"I have been a performer since 1965–with records in the Top Ten and a Grammy award, too. I've also composed music for many movies as well as performing on national TV shows such as "Tonight". ABET Disc has facilitated me in many ways: manufacturing 2 CDs of my music, as well as making excellent DVDs of my movie and TV work. I thoroughly recommend this company. I have had nothing but excellent quality work as well as extreme politeness and thoughtfulness." Ian Whitcomb
"I'VE been in business for decades now and worked with HUNDREDS of companies. So I knew i only wanted the BEST when it came to replicating, printing, and packaging my new CD, "BREAKOUT". Once again, the good folks at Abet Disc have come through with FLYING COLORS. THESE GUYS INSPIRE by providing more than just a "good job" or "satisfaction" … they inspire LOYALTY …. AND that special feeling you ONLY get when you KNOW you have the right company and the right people on your team!! From the first time you talk with them, to receiving the finished product, it's a CLASS experience !!! — MICHAEL DAVID, DAVID CREATIVE
"My american debut album FULL MOONS OVER PANDEMONIA is a double CD. I came to ABET disc looking for replication (and, hoping for, mastering assistance). I had already checked just about everybody else out. No one could accomodate my idea of a short-run double album. Mastering fees ran from the outrageous to the ridiculous. I was delighted to find that ABET was the affordable One-Stop-Shop I didn't believe existed! Brilliantly assisted by ABET's Tony, I ended up with a miraculously mastered, stunningly packaged album at an absolute bargain price. Tony – big, phat THNX!! YOU DE MAN!!!" – Lars Frykholm
"I would liked to extend my gratitude and appreciation to all of your staffs at the Abet Disc for doing a superior job on my debut CD, I certainly will recommend you to everyone, and hope to work with you again very soon." – Isamu Nakashio
"A.B.E.T. executed my album with superb precision. The Bonus Maxamus design work that was created, printed with uncanny results. I found the music duplication to be an exact replica of my original master. It was as if I blinked and 1000 CD's, pressed and packaged, appeared before my eyes. Nice work." – Bonus Maxamus
"We asked Abet Disc Inc. to duplicate 1000 CDs for our school fundraiser and they were fantastic! Even with 12-page inserts and a special printing request for 100% recycled paper, they promptly delivered the finished CDs in less than 10 days. The CDs and inserts look wonderful and the quality is exceptional. We recommend Abet Disc, Inc. to anyone!" -Wen Lee Naturalist Los Angeles County Outdoor Science School, Wrightwood
"I consider it a priveledge to recommend you to anyone who is looking for someone to take care of the mastering and replication of their CD. I personally want to thank you for your patience, and help with the artwork side of my project. You were very professional and even went out of your way to get a shipment of 100 CD's out to us early. We SOOO appreciate that. You showed excellent customer service, and we are extremely happy with the end result. The CD sounds great, and it looks great too!" – Rev.Verna Brown Soul Devotion Ministries.
"Aeron, Thank you SO much for the wonderful replicated discs and artwork. You were a pleasure to work with and I am filled with pride at the product we created together. I have received nothing but compliments on your professional presentation of the artwork and music I submitted. I was completely impressed and will be recommending and using your services in the future. Thank you!!! — David Isaacs"
"Abet Disc did the impossible…. everyone told me I could not get our new CD, "A Week in the Life" replicated in the short time we had. Not only did Aeron get it done, he got it to me 2 days before I needed it! I've tried Disc Makers and Rainbow before and there is ABSOLUTELY NO COMPARISON to Abet Disc… the service, attitude, and professionalism is second to none! Thanx again Aeron!!!" – Aaron Beavers of Shurman
"Just a note to tell you how much we like Abet Disc and appreciate your services. The communication with you is always open and clear, the price is right and the work comes back as promised. We are very happy with the results and look forward to doing more and bigger projects with you in the future." All the Best, — Bob and Claire Corff, — Corff Voice Studios.
"Our expirence working with Abet Disc was nothing short of exceptional. Having tried our hand at ordering replication from a large corporation and wating 5 weeks to be completly disatisfied… Our demands were tough: we needed 1000 units in 7 business days, a barcode, artwork, the full deal. I am convinced that no one could have done a more professional and through job than Abet Disc. Our CD came home to us looking and sounding FAR BETTER than what the big corporation could do, and in 1/5 the time!! We told ourselvs that Abet Disc would be our guys from here on out– a promise we intend to keep." — Burnt
"I've thoroughly enjoyed working with Tony from Abet Disk on a recent video-to-DVD project. He patiently worked around my challenging schedule and produced a beautiful DVD of our commencement. It was my pleasure to with Abet Disk! Sherine Adeli Pasadena City College.
"From my first meeting with Aeron through delivery of my CD one short week later, Abet Disc Inc. came through with flying colors. They exceeded all expectations and made my project better in every way!. I've had all compliments on the entire package thanks to Abetdisc. I will place all my future creative CD and DVD productions with these guys! Thank You Aeron." Michael David – David Creative.
"When I contacted Tony at Abet Disc, Tony provided a risk-free sample of their mastering techniques on the track. The difference was huge! In addition to a warmer low end, the mid range was not as muddied and the high end was more airy and clean which allowed the vocals to find their proper place in the mix. Hats off to Abet Disc and their attention to detail. Thanks Tony!" –Tom Langford, singer/songwrite
"I was pleased with the fact that I could order spine labels seperatley from a CD order. I had a hard time finding a company that would do that. I would like to do more business with ABET DISC in the future do to the fast and easy service I was provided with. Tony was very helpful and made placing my order a painless task…thanks again…" -La'Aerial
"We just got the DVDs in today! I just want to say thank you very much for your phone tech support and the DVDs look awesome… We will definitely come back to you for our future replication needs." "Thanks!"– Alex
"We ordered 1000 cd's of my father's Vision Cd a year ago and your quality and service was outstanding. It was a pleasure dealing with your company and we will definately use your services in the future. Best Regards," Manoochehr Sadeghi