CD Replication & Duplication Starting at 100+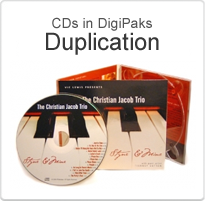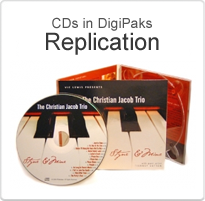 Just recorded your debut album? Let Abet Disc replicate and turn it into a professional CD. From mastering your CDs to designing and printing the inlays for your 'jam' we pride ourselves for providing a fast and reliable service getting your goods delivered to you in time.
Our audio CD replication packages; CDs in Jewel Cases, CDs in DigiPaks, CDs in Sleeves, CD Cardiscs and Bulk CDs come with free CD glass mastering in real-time (1x) for highest audio quality.
Did you know that CD Duplication and CD Replication are two different things though they sound just about the same? The two processes provide similar results, but differ in the quantity of CDs you can copy and the methods used. In duplication the data is burned on the surface of recordable CDs while in replication, a glass master is created which stamps data onto the CDs. Quantities for CD duplication are usually between one and three hundred, while replication is used for quantities of more than three hundred, you can even make a million copies using CD replication!
Read some excellent FAQs on more interesting tips and a comparison of both techniques.