Baseball Caps and Skullies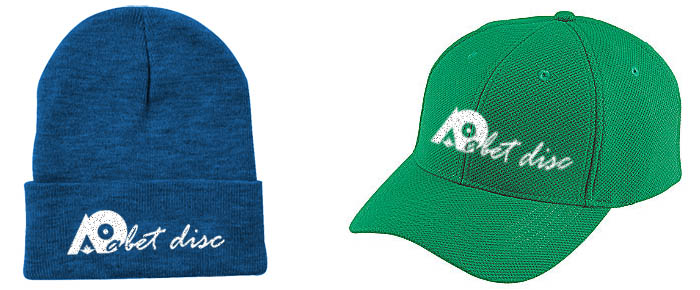 Baseball Cap and Skully custom printing
Imagine your brand on a Baseball Caps or Skullies!
Features
Mix and match colors,
Embroider up to four different colors.
Get free Merch design when you purchase CD or DVD design services.
Details
Baseball Caps – 100% cotton six-panel, low-profile cap with sewn eyelets and Velcro enclosure.
Skullies – Tight-knit, 100% turbo acrylic. Machine washable.
Prices listed are per item, and include all setup and stitch file preparation. Note: Additional fees apply if your embroidered design exceeds 10,000 stitches. One size fits all.
Print size
Baseball Cap and Skullie – 3×3
REVIEW!
"The T-shirt's you did for me Look so Awesome!!! Thank you, Eileen Care"
Custom Caps are not only affordable, they're also a terrific walking advertisement for music marketing, small business branding and corporate identity.
Abet Disc offers unique & custom promotional advertising & marketing caps online for every budget. promotional merchandise Skullie, trade show t shirts, logo t-shirts, personalized gifts and awards t-shirts. Our apparel custom Baseball Caps make great band custom t shirts, band shirts make great promotional items and band t shirts are bulk t shirts, looking for customized shirts? buy custom t shirts online 24/7, Abet Disc custom Baseball Caps and Skullies are high quality, cool custom Baseball Caps and Skullies you sale at your live shows, you can create your own Baseball Caps and Skullies.
Custom Baseball Cap and Skullie printing services, free pickup/Drop off in Arcadia near Pasadena, Monrovia and Hollywood in Los Angeles California.