What is DVD Authoring?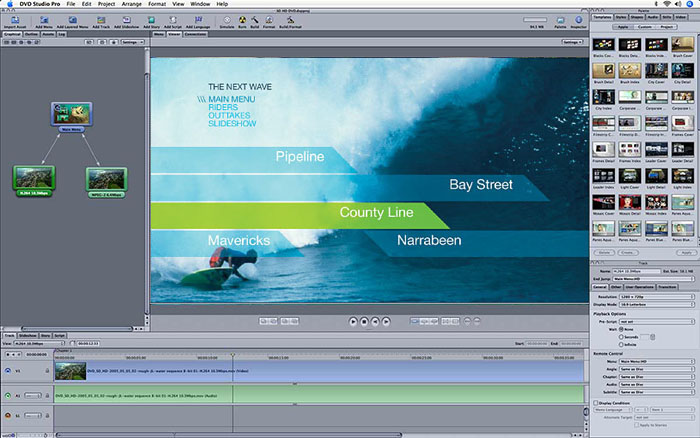 DVD authoring is a process where DVD information is placed on a disc that is then capable of playing on a DVD player. DVD authoring takes specific programming to complete, because there are certain specifications that are required by the DVD forum group that are extremely complex. DVD authoring is generally used only for DVD authoring of video DVDs and not the audio DVDs.
Our company offers many DVD authoring packages to suit all of your video needs. There is no need to buy expensive programs or using a few different companies to complete your DVD. We make DVD authoring a quick and simple process for you, as we also offer encoding or menu design as well.
What we do is take your video or film and add any other content you wish, and then blend it all together into a professional quality DVD. Our options make each project fully customizable so that no matter what your needs we are able to meet them. We also offer replication services, so if you have any DVD that you want to have copies of, simply contact us for more information. Our packages offers you an array of different designs or options so that your DVD will be exactly as you foresee and specify it to be. We offer closed captions, motion menus, menu design, director's commentary as well as converting your films to MPEG-4 so that it can be posted online for digital distribution or selling downloads, and you will also get a finished disc delivered as well. With so many options, there is no reason to go to another company.
Our DVD authoring packages range in services, but all will include the DVD encoding process, 1 DVD menu design and 1 sub menu design, a play all feature as well as up to 10 chapter points listed or 6 motion video thumbnails. We do offer extras or bonuses such as behind the scenes options, more chapters, 5.1 surround sound and even slide shows for an additional cost or even motion menus up to 30 seconds in length on your main menu.
DVD Audio Mastering
DVD Authoring Packages
Basic
DVD encoding: no menu, auto play with auto chapters.
Deluxe
DVD encoding, single menu design, play all feature, 5 custom chapter points with static or motion video thumbnails.
Gold
DVD encoding, 1 main and 1 sub menu design, play all feature, up to 10 custom chapter points with static thumbnails or 6 motion video thumbnails.
Platinum
DVD encoding, with motion menu: 30-second motion main menu (created from a clip in the movie), 1 static sub menu with design, play all feature, up to 10 custom chapter points with static or 10 motion video thumbnails.