DVD Replication & Duplication Starting at 100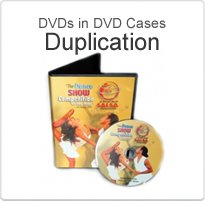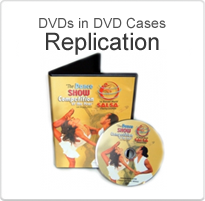 DVD Duplication and Replication, from high school graduation videos to corporate videos that need professional distribution. Let Abet Disc author and design your DVD's layout and inserts and pack it for distribution.
For your publication you can go for DVDs in DVD Cases, DVDs in Sleeves, DVDs in DigiPaks, DVD CardDiscs or make Bulk DVD orders on any of these variations.
Did you know that DVD Duplication and DVD Replication are two different things though they sound just about the same? The two processes provide similar results, but differ in the quantity of DVDs you can copy and the methods used. In duplication the data is burned on the surface of recordable DVDs while in replication, a glass master is created which stamps data onto the DVDs. Quantities for DVD duplication are usually between one and three hundred, while replication is used for quantities of more than three hundred, you can even make a million copies using DVD replication!
Read some excellent DVD FAQs..
After using a "major" replicating firm on my previous two projects I decided to try someone different. My producer recommended Abet. I am glad he did. Abet is truly professional, reliable and affordable. I'm looking forward to working with them again in the future. Thanks to everyone at Abet. It was a great pleasure having you complete my project. — Robert Matter