Printing, Postcard
Sizes
If you don't see the size you like to order simply: email us
4″ x 6″ | 5″ x 7″ | 6″ x 9″ | 6″ x 11″
File Format
We accept the following file formats: .TIF, .TIFF, .EPS, .AI, .PSD, .JPG, .PNG & .PDF.
Resolution
All file formats must have a minimum of 300 dpi (dot per inch) resolution.
Images designed for the web typically cannot be used for printing as they have a low screen resolution of 72 dpi. Print images need to be created at 350 dpi or there will be a substantial drop in the image quality.
Color Mode
All color artwork and/or images must be provided in CMYK (cyan, magenta, yellow, black) color mode.
All black & white artwork and/or images must be provided in grayscale color mode.
Bleed
For all postcards please build your print-ready digital files by adding 0.1″ bleed to each dimension. e.g. 6″x 4″ postcards with bleed is 6.1″x 4.1″
Proof
After we receive your uploaded file(s), we will review each file. If we find any problems with your files, we'll contact you, otherwise you'll receive a link to your PDF PROOF to review within 24 hours (excluding Holidays).
Please use our templates to build your files correctly.
Important: Prices include a single proof.
Paper
Durable heavy thick 18pt, 16pt and 14pt coated card stock, 14pt cover uncoated
Coating
High Gloss UV,
and Matte / Dull
Our printing service can save you time and money!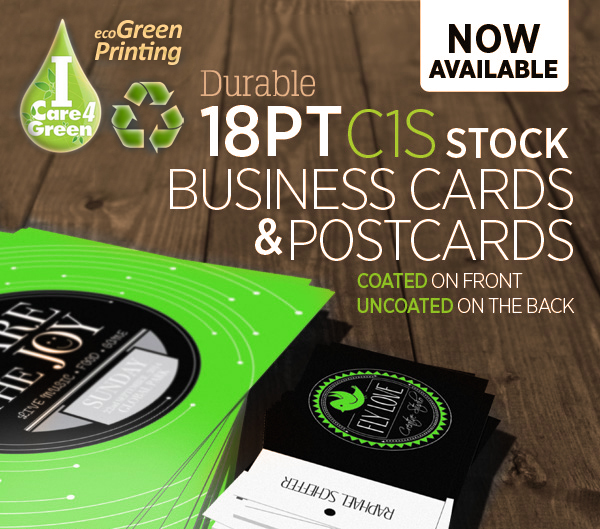 Custom Full-Color Postcard High Quality Offset Printing for less!
Whether you are a sole proprietor, mid size business or large publicly traded company, we can save you time and money. Thousands of companies rely on us to produce their custom printed full color durable 18pt 16, and 14pt postcards… We deliver superior print quality on time and in line with almost any budget. You'll find this commitment to excellence runs throughout our company. We welcome you to experience it firsthand.
Free Extras
Postcard Green Printing services, free pickup/Drop off in Arcadia near Pasadena, Monrovia and Hollywood in Los Angeles California.