la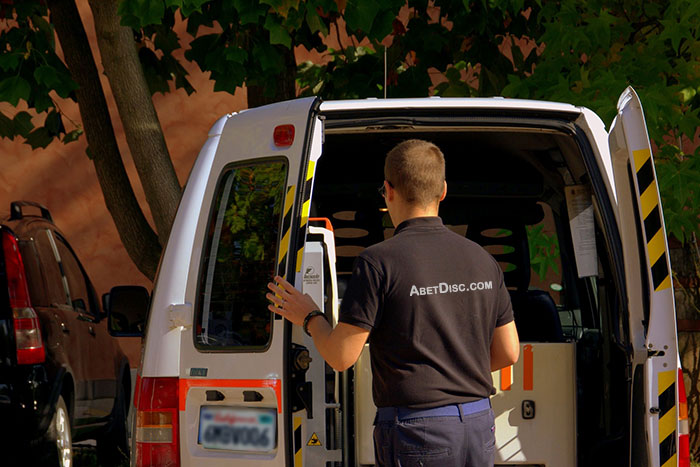 INCLUDED
SHIPPING – Standard (economical), UPS-Ground, Uninsured, 2-4 Work-days, Nationwide, Tracking # provided.
DELIVERY – (Local LA) Next-Day or Choose Date-and-Time (subject to conditions, geographical exclusions, 1hr approximate delivery window).
UPGRADE OPTIONS
ECONOMICAL (uninsured) Tracking # provided:
• UPS 2-day.
• USPS-Priority, 2 work-days.
INSURED (signature required) Tracking # provided:
• UPS Ground, 2-4 work-days.
• UPS 2-day.
• USPS Priority, 2 work-days.
• UPS Next-day, Air-Saver (afternoon delivery).
• UPS Next-day (morning delivery).
DVD Duplication Los Angeles professional services by Abet Disc can be used for a number of different purposes. In the corporate world, professional DVD Duplication is used to make multiple copies of various training videos, corporate data files, in-house software. The same services are also used by independent filmmakers and movie studios, as well as individual artists, who make hundreds of copies of their original movie and video work.
An important thing to note is that professionals at Abet Disc are always mindful of Copyright Laws. When we discuss your DVD Duplication in Los Angeles order, we will be able to recommend a few ways in which you can protect your work once it is duplicated from the original.
Abet Disc also offers full-color thermal on-disc printing at no extra charge! Unlike the competitors, who often use ink-jet printing to save cost, we firmly believe that your DVD's artwork plays an important role in representing your product. Therefore, we print your graphics with the best quality full-color retains all the details of your original design.
DVD Duplication Los Angeles
With our industry-leading quality, quick turnaround times and Low Price Promise, you can feel confident that Abet Disc is your very best choice.

REVIEW!
"I just wanted to drop a note of thanks to all of you. It is rare to find a company that responds right away, that knows what they are doing, that provides outstanding support and can follow directions. This project was a nightmare for me and you guys kept up with all of the changes, you advised me and got me through. Thank you so much for doing such a wonderful job! The product looks absolutely amazing and everything is where it should be!! Thanks! —Cooking Hawaiian Style"
Read more reviews
Don't forget about duplicating your DVDs' case inserts, as well as sleeves, jackets, paper sleeves, and DigiPaks. Abet Disc high quality printing.
All of our DVD Duplication Los Angeles orders come with a free barcode, which is something your won't find with our competitors. Let us know when you want to mail in your master copy DVD for a duplication order, and Abet Disc will even pay for the mailing charges.