reduce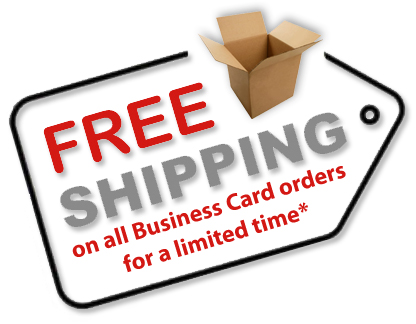 In tight economic times, businesses are actively looking for ways to reduce overall costs. At the same time, growing concern about the environment means consumers are beginning to actively seek out and support companies that are eco –friendly. It goes without saying that in a market driven economic system, the company that stays focused on customer retention will fare somewhat better than one that does not. Fortunately, there are many ways do demonstrate a corporate commitment to environmental responsibility, and eco-green business cards are one relatively inexpensive way to do so. Your business card choice really can make a difference.
When you are interacting with prospective customers, having a well designed quality business card can be very important. For most businesses, self printed business cards are not a practical option, due to the high cost of ink for office printers and the time needed to separate the cards. While the results may look good, they lack the refinement and polish of professional offset printing. If your business is a small family concern that uses a low number of cards, then self printing may work for you. If, however, you use more than 100 cards in a given month, or have employees in the field, printing companies are a better choice.
Choosing a printing company can be difficult, unless you know what you want. At the minimum, 16 pt. stock is an essential component, as this card stock is far more durable than 14 pt. Many businesses also prefer rounded corners to traditional mitered corners, and UV protection coating as an option will prevent your cards from getting faded. Free or low cost shipping is also a desired option. Finding all these options and also having eco-green offset printing available used to be difficult. Now, however, all of these options and more are available to small and large businesses through companies like Abet Disc
This particular company offers a wide variety of office related products, including business cards, brochures, flyers and envelopes. While the price of soy based inks and eco-printing are generally higher than traditional printing, the quality of the products and the ability to include environmental responsibility in your overall business structure more than justifies the increased expense. One unique way to offset the cost increases is to put an aluminum can recycling bin in each heavily trafficked area of your business. Yes, this sounds odd, but it looks good, and the cash value of aluminum cans is trending upward.
The convenience value of ordering online and having the product delivered counts toward driving up overall productivity, and also equals one less stop when out shopping for supplies. The more products a company can order and have delivered the less man hours and fuel the company will need to pay for.  As an example, take business cards. Buying the stock and printing 200 cards costs about $55.00, including labor, ink, fuel and heavy stock. Having the same cards printed using eco-green offset printing, free shipping, and 2-4 day delivery window costs about $50.00. Obviously, the second option is the best.
© Abet Disc